Too often when we're dealing with clients and when we ask what their budget is, they hesitate. We get it, they don't want to tell us because they feel as though they'll be taken for a ride, or they have no idea if they can afford it and they really just want to know the price. Both of these are fine, but in order to run a successful brand, funnily enough, people need to know about it. We all know budgeting and finances hugely impact a business, so it's important that you set aside a marketing budget that suits your situation.
Why do you need one?
What's the point of selling something if people don't know it exists? Having a marketing budget sets an expectation for you to meet to promote your product or service on the reg. Staying in the mind of the consumer is the most important thing you can do. Just because you advertised 3 months ago, sure as hell doesn't mean people will remember you. In fact, with so many different types of content being blasted in front of everyone, the average attention span is diminishing. So, it's crucial to stay top of mind.
Paid advertising is a way to get you in front of the right people (if you do your research correctly). Sure, you have free platforms like social media, but with algorithms in place these days it's making it harder to get in front of the right people at the right time, if at all.
How much do you need to allocate?
It doesn't have to break the bank, it just has to help you generate an ROI. Work out a percentage that you can comfortably allocate to your overall budget and then use it effectively and for the right reasons. That might be that you have a product launch in July and you need to drum up the hype 3-4 weeks prior so people know about it. Work out what will help to generate the best exposure, but more so leads. To calculate a rough marketing budget, check out this Wordstream article.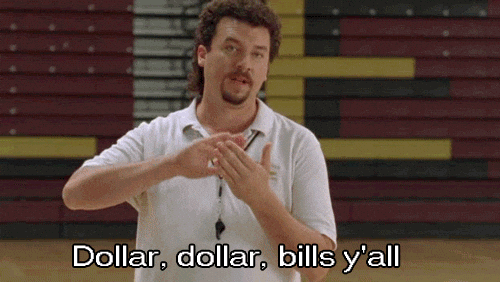 Paid Marketing ideas
SEM
Search Engine Marketing is a great way to invest. Again, it's important you hone in on who your audience is because once you do, you can nail a good strategy.
Here it's about:
Knowing what people's pain points are
What they need
What they're searching for
Creative copy
Timing
A digital marketing specialist can really help you in this area.
Facebook ads
Always a good source as it's sniper-targetted to the right people when you've selected the right audience. There are specialists in FB ads, and if you're serious about it, it's worth looking into. Simply posting on social media, or Facebook more specifically, isn't enough. As mentioned, with the algorithms in place, it's hard to generate organic growth.
Trade Shows, markets, and events
Is there an industry trade show or event where you can showcase your product or service? Think about it, this is a great opportunity for a brand to gain exposure.
2 great examples of this are:
The Finders Keepers – A market for makers and creators to sell their products.
GABS Beer, Cider and Food Festival – Beer, Cider and food lovers unite! This was a great event we both attended this year that showcased some of the best brewers and food trucks going around!
Positioning yourself in the right places at the right time can do wonders for your brand exposure.
Freebies for exposure
Tread very carefully here. We aren't the ones to exchange services or product for exposure, so make sure if you do it, that the reward is worth it. That's why we've placed it under paid, because your time/product costs money!
A great example of this is the Business Chicks goodie bag! So, for those who don't know (or if you're a bloke) we attend a lot of Business Chicks events and at these events, they give out goodie bags which have an array of products from fellow Business Chicks. They range from beverages to beauty products to a simple flyer promoting their brand. When you know your target market is going to be in one place, promoting it is a no-brainer.
Magazine Ads
Don't discredit the ol' magazine ad. There's been a recent trend of people turning back to magazine advertising as a way to beat the cluttered digital market. Readership may not be as many, but if there is a really engaged audience and there's a good chance of ROI, then it's definitely worth it.
Brand Identity and collateral
Obviously, we're going to plug this, it's what we specialise in. Though we're firm believers of the 'fake it til' you make it' strategy. It's plain and simple, people judge books by their covers. You could have the coolest product out there, but if your brand doesn't look good, people won't give it the time or day. Creative thinking can really set your brand apart from a competitor, especially with the right strategy and design in place (as an example check out the work we did for Empowered Home Loans here).
Promotional material
Now this one can range from many things from pens, squish balls, and notepads, but these all play a huge part in how people interact with your brand. They're especially great for the 'take away' experience. Have a look around you right now and check out all of the branded material. Having things like water bottles or coffee mugs sitting on your table constantly keeps your brand top of mind; just think about it.
Free Marketing ideas
Blogs/Podcasts
Featuring other brands on your platforms, or better yet, you being featured, is a great way to help build exposure. It helps to place your brand in front of new audiences that sit within your target market.
Networking
Sure, that word has an icky connotation at times, but find the right places to be at, and it won't seem icky at all. There may be a small investment here too, though most of the time there are a lot of free events you can attend and simply be yourself, don't sell. Your personality will attract more people than your offering; trust us. Just be human.
Social Media
Even though there is an algorithm, if you're using socials effectively it can help you to generate a loyal following. These people may not necessarily buy from you, though they may scream your name from the rooftops and referrals are always a great thing (even though we technically can't rely on them in our marketing strategies). This also helps to secure your positioning in the market as a leader, share information and knowledge to showcase that you know your industry well, and give a behind-the-scenes glimpse of the daily running of the business to let people see. These help to break down the 'you vs. us' mentality and help establish a more trusting and open relationship.
Collaboration
We're big fans of collaboration, in fact, collab'ing with like-minded businesses has helped place us in front of the right people who need our services. Earlier this year we spoke to Jess from Collabosaurus on the benefits of Collaboration Marketing (read more here) and we spoke about some successful collaborative campaigns.
SEO
Aka, the ol' Search Engine Optimisation. It's important to make sure you're using the right people here and not a conglomerate that 'claims to get you to the front page of Google', that shit isn't guaranteed and you need to work bloody hard on content and relevance to get there. Organic traffic is a great way to build exposure and get noticed. Better yet, learning from the right people can really help you get ahead here too.
In the end…
Having a marketing budget helps you to plan ahead in knowing what you want to invest in, otherwise, you're shooting blind. If you're buying a huge amount of product to sell it's important that you align everything else together in order to sell it. You can't expect people to be following your every move, you need to shout it out for the world to hear. You need to be consistent and continue to share your brand story.
Most of all, good things cost money, so if you allocate for certain costs, you'll get the quality your brand deserves.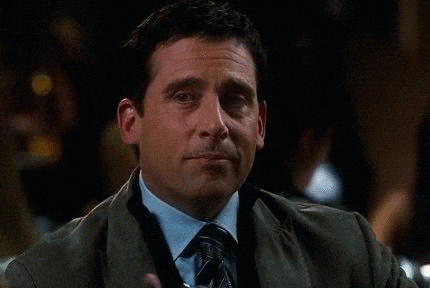 If you have any questions or want to know more, click here and get in touch. Or check out the services page to see what's on offer. Alternatively, head over and follow us on Instagram and see what's happening with us daily!