Prior to this article, Stevie Dillon (Stevie Says Social) wrote a crackin' article for us on why ''Posting on Socials isn't a marketing strategy' After we read it, we knew that we needed to expand on her point regarding the hierarchy of business marketing.
In it she stated:
"Instagram is a sub-set of social media marketing.
Social media marketing is a sub-set of digital marketing.
Digital marketing is a sub-set of marketing.
Marketing is a sub-set of your business plan."
To us, we found this point the most important part of the whole article.
Why we hear you ask? Because not only did she deliver the hard truths, but she hit the damn nail on the head. It's interesting because as professionals in branding, we know what people need, yet time and time again, they're focused on the wrong areas, and when those areas fail, they claim they don't work (also what Stevie said).
To give you an example, in May, we ran a competition with some other great business that contributed to a huge prize. The competition was called 'All For One And One For All' and the winner received a range of help in areas from brand strategy and development, copywriting, website design/development, neon signs, content plans and social media assistance. What we noticed most about it all was that most of the entrants were fixated on help in the social media arena with a lot stating something along the lines of 'we have a brand already, we just need help with our 'socials'. We, holding the competition, assessed all of the organisations that had entered, and 8/10 needed our help but failed to notice.
Which brings us to our next part… your branding is not your visual identity.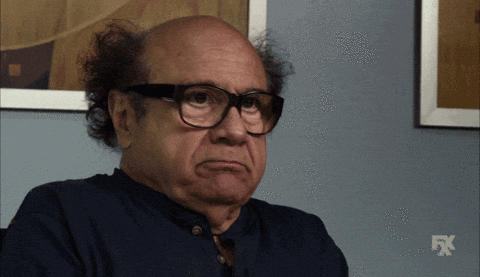 This is just 1 piece of the pie, sometimes we just want to grab people by the shoulders and say 'lissssttteeeeennnnn to ussss' but we all know we only listen when we want to (LOL). So let's explain this one with 2 of our other blogs we've already written:
What is Visual branding? Well, we break it down here.
Do you know the difference between branding and marketing? Probably a crucial one here, we talk about branding and we talk about marketing, and why the two work in unison but are not the same.
Your brand reputation is literally every small detail that makes up the whole:
Brand voice
Personality
Engagement
Reviews
Customer Service
Visual Identity
Reputation
Information
Quality
Responsiveness
Need we go on?
You could have the best damn logo created on this Earth, but if your service/product sucks, you bet no-one is going to give 2 craps about how good the logo looks.
So let's now rewind back to what Stevie said about the subcategories.
Your business plan and direction needs to be what shapes your marketing efforts. Without a proper strategy, you'll swing and miss. You may wing it here and there, but inevitably you're just guessing what direction to head in and that's never a good thing.
What is a business plan?
Your business plan is pretty much where you want your business to go:
Direction or the end goal
The 1, 3, 5, 10 year plan
SWOT analysis (Strengths, Weaknesses, Opportunities, Threats)
White space analysis (the gap in the market for your business) or your differentiation
Finances and budgets
Understanding your brand – Personality, Narrative, Identity, Approach
And a whole lot more.
What is a marketing plan?
Your marketing plan is your answer to your business plan. For instance, if your end goal is to be a successful fashion designer in NYC, your marketing plan would list the strategies involved to make that happen. Though BEFORE you do that, you need to be able to understand who you are as a brand and what messages you want to convey to market so they understand your brand. If you can't properly articulate who you are and what you do, you'll fail to gain trust. Trust is the utmost important aspect to the buying process, if a customer/client can't trust you, they ain't buying from you.
Things to include in your marketing plan:
A list of SMART goals.
Channels you need to be on (less is more approach here, do 1 thing and do it well). Channels are places where you can reach potential customers, bricks and mortar, website, social media, email marketing, networking events, tradeshows. Read more here.
Content planning and execution, knowing what message you want to convey across said channels and strategically placing them there. The messages you put out to market need to be consistent with your brand guidelines. Knowing what you can and can't do is crucial to brand consistency (we always include extensive branding guidelines for our clients). This includes visual identity, the tone of voice and proper placement of branding assets from an aesthetic viewpoint including colours.
Advertising, Analytics and Measuring, these run in unison with the above point. Though here it's important to have an objective. If you're after social engagement, then you create content that does just that. If you're wanting to educate the market on who you are to build trust in order to make sales, then that needs to be your objective. AKA – Single minded propositions. This is where a good copywriter can be your best friend (psst, we know a few!).
There are both business and marketing plans all over the internet, so download till your heart is content. Just make sure you're keeping track of what your business plan goals are and that your marketing plan is aligning to them. Likewise, with your brand values, make sure that all of the communication you put to market coincides with who your brand is and what they stand for.
So what do we do here at YO&O? We get creative.
We help you generate ideas for your marketing plan to work alongside your business plan
We can craft your brand identity that strategically works inline with your values
We can design assets that can help you communicate those messages For eg. Packaging design and retail comms
I think we're in a world now where there is a lot of DIY and automation, and just like Social Media, the strategy and development of your branding should not be something you DIY unless you know your shiz. See branding is hugely psychological. It's something we're really passionate about and WE want to see our clients really grow from it. As small biz owners, it's really easy to think 'I can just do it myself and save $X', trust us, we did it with our bookkeeping and once we outsourced that, MAGIC HAPPENED. Focus on what you're good at and let the pros manage the other aspects and watch your business grow.
If you have any questions or want to know more, click here and get in touch. Or check out the services page to see what's on offer.
Alternatively, head over and follow us on Instagram and see what's happening with us daily!