Whether you have them documented, or they're a hard rule you abide by, most businesses will have a set of brand values that they stand by. These are crucial in the way we conduct ourselves as brands and how we can allow ourselves to make some tricky decisions throughout the business journey.
These unspoken rules are essentially the foundation on which we build upon. Without even knowing it, they set the precedent of expectations for what a brand will or will not align with. Below, I've listed a few points on how communicating these values can help build your brand reputation.
It affirms what the brand stands for
In today's landscape, brand's need to go much deeper in the way they communicate with their audiences to build a solid rapport. Of course you will always come across older brands that have already cemented their recognition so feel they don't need to do this, but if you are a brand that is new or wants to evolve with the times, having a little transparency helps to go just that bit further.
As old mate, Bezos says "Your brand is what people say about you when you're not in the room", which means if you're not setting the narrative, someone else will.
It showcases transparency and what the brand is about
When you communicate your brand values, and essentially what your brand stands for, it translates an unspoken ruling of what your brand is all about. It sets a precedent of what you would and wouldn't align with, and yeah, that can mean political views and social issues. PSA: Those who whinge about brands needing to stay out of political issues, are generally those that are intimidated should the brand they've always loved and admired goes against their own views #headinsand.
As we've learnt over the last 4 years, being transparent and creating truthful, and real narratives help to build an emotional connection with your audience. And yeah, that can mean steering away from what you do as a business and going deep on an issue that sits under those hierarchy values.
It attracts the right people (and deters the wrong ones)
When you speak about something that means something to someone else, there will always be an emotional connection that will convert way better than a transactional one. For instance, when I (Tara) first started YO&O, I really wanted to separate my family and business life, I didn't feel it had a place until it did. When I spoke about being a mother and running a business, the new connections I made with people were incredible. The clients we attracted were also transparent that they too were mothers, so there was an unspoken Hunger Games salute when something was delayed due to my sick kid in hospital (which I always dreaded). Instead of losing business because people thought we were incapable (which was quite the opposite) they simply replied, 'that's cool, we get it!' and it MADE life easier and work more enjoyable.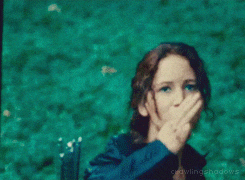 People share the things they align with
When you speak about things that have true meaning, it sends a message. If people align with it, they'll share your content with their people (hello free exposure). Hell, people will work with you because they know that the 'relationship' will be a good one, which I might add is key.

There are reasons people buy from certain brands, and it's generally because it shapes who they are as a person. Brands hold value from their consumer demand and that comes from the association and street cred they tirelessly worked to build. For eg., people will purchase from a company that donates partial profits to a charity aka Thank You, and by doing so they're also donating to that charity, which makes them feel good about their purchasing decision (y'know consumer psychology and stuff).
Note what I said there? They 'feel' good about doing it. When an emotion is sparked with a purchasing decision, it's generally what is cemented into their memory bank, so make sure it's a good one. Cue the customer experience, (you can check out one of our other blogs 'Why Customer Experience is Vital to Branding here'). If it's bad, it can be relentless on your brand rep. If it's good it can really help to build your recognition and street cred.
All in all
Establishing solid values sets the unspoken rules for your brand.
Communicating these values over and over creates consistency and sets the expectations of your brand.
Living and breathing these values set the narrative of authenticity. Not only that it builds trust with your audience, which essentially is an easier path to purchase.
Don't be afraid to express vulnerabilities and share things that mean something to the brand (check out one of our past blogs How Vulnerability Can Build Brand Loyalty here). It can be a scary decision because yes, it can deter some people, but the positive thing is, it will attract all the right people instead.
If you have any questions or want to know more, click here and get in touch. Or check out the services page to see what's on offer. Alternatively, head over and follow us on Instagram and see what's happening with us daily!