Let's face it, if you're a business owner, you never fully switch off. While it's good to take a break and disconnect, there is always something ticking in the back of your mind. During this holiday break, why not take the opportunity to focus on your own business development.
Here are 4 things you can take a look at:
1. Systems
Internal systems can be a game changer in any business. If you focus on streamlining and automating things that can make something easier and more manageable; do it. Some great things to implement would be:
Time tracking software – A great way to know where you and your staff are spending most of their time. This helps to accurately cost, and time manage.
Automation – Get your programs/subscriptions to integrate and talk to each other. Eg. when we use our time tracking software Harvest to generate a new invoice, it will automatically create one in Xero. If your program won't do it, check out Zapier, that service is amazing in connecting 3rd party services.
Project Management tools – Regardless of what industry you're in, having a solid WIP (work in progress) will help to make sure everything runs smoothly. Our go to program is Monday. Though there are many others out there that people love to use that suit them for what they need. Do your homework and implement what works best for you.
2. Processes
Write down your internal processes – Do this so they are embedded into the way things are run within your business. Do it from the start, regardless of how big you are because they will become habit and anyone who joins will adopt the process. Doing it when you've scaled too quickly will only create problems down the track.
Find new ways to make things easier – Like your systems, what programs can you use that can help make a process run smoothly. Our favourite at the moment? Proposify. It's part of our onboarding process and it's awesome. Once we kick off a project with a client, it starts the process by storing important documents and templates we can use to populate and save some much-valued time (like canned responses in Gmail), but for contracts and deposits.
Customers/Clients – Speaking of our onboarding process:
How can you enhance your customer journey to create an easy and enjoyable experience for them?
Do you have an onboarding process?
Is it written down?
What about a post job review form?
How about the way they navigate through your website?
Is it easy?
Think of new ways to make this area stand out. A happy customer does wonders for brand loyalty and recognition. Positive reviews anyone?
Legalities – If you're in the creative industry like us, this part is boring BUT crucial. Make sure you have insurances in place like business and indemnity. It blows our mind how many people are trading without insurance. For the sake of a couple of hundred (give or take) per month, you'll cover your butt if something goes wrong. The same with 'terms and conditions' prior to commencing a project (if you're service based), make sure you have everything in black and white so that everyone knows what they're getting out of the relationship.

3. Marketing and measurement
Plan, plan, plan. This is the perfect opportunity to assess how you went in the calendar year and where you had your ups and downs.
Ask yourself:
What happened during the ups?
What did you do?
Was there something on, were you featured in something?
Find more of the things that worked and implement it into your marketing plan, so you gain that type of traction. Likewise, with the down periods. Track where they happened and prepare for it in the following year, so you don't get caught out.
Create a marketing plan that can help you align strategies and ideas leading into the 'up' periods to really take advantage of them. Then figure out how you're going to deliver those strategies and across what channels?

Do you have Google Analytics? (If no, you should). This will help you to identify some key metrics about where your customers are coming from. Obviously not all forms can be tracked, just read what Katy from Oh My Digital wrote for us 'Your most valuable marketing asset has no ROI. Or does it?'. Find out who you're talking to and how you can get the best results by being on the best platforms.
Start with a good ol' pen and paper and brainstorm. We're too quick to jump the gun these days and hit up socials but ask yourself; is this the right channel for my brand? It may be that 1 social channel is and the others are pointless. Do one thing and do it well. If you need help in this arena, you should definitely read the blog Erin from Youngfolks wrote for us 'You talkin' to me'.
4. Product and Services Review
Have a look at what you sell.
Is this an opportunity for you to tweak and update current product and service offerings?
What do your audience actually want?
Are you providing the want?
Are you reading what people are saying about your brand, or directly to you, in order to solve a problem?
Find what is most valuable to them and create the need for it (check out our previous blog 'It's time to start thinking deeper' here).
It's also a great opportunity to see what people buy from you the most, how can you leverage that opportunity?
Is there an offering you can provide that can help your bottom line?
Maybe once you start tracking your time spent on things, you'll find that you're undercharging your services.
These are just some things that you can do that will help you to hit the ground running. Each Christmas holiday period we implement new processes and update big offerings so that we can start fresh from the beginning of the year. Last year we updated our website and hired the team at Law Squared to work on our service agreements and studio commercial lease. The year before we drafted our yearly content outline, which we still use and tweak. The year before we did a brand refresh. Find what works for you and update it, small things at a time so you know what works and what doesn't.
And remember, a small change can make a huge difference.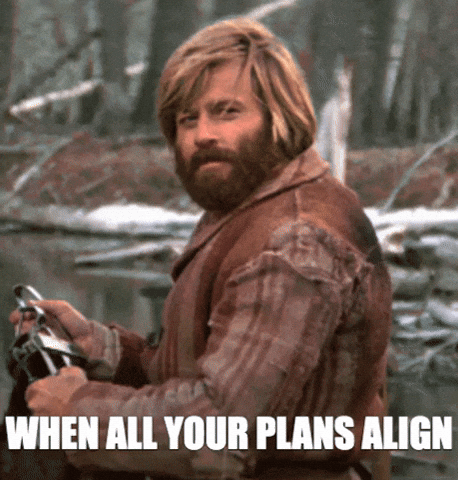 If you have any questions or want to know more, click here and get in touch. Or check out the services page to see what's on offer. Alternatively, head over and follow us on Instagram and see what's happening with us daily!